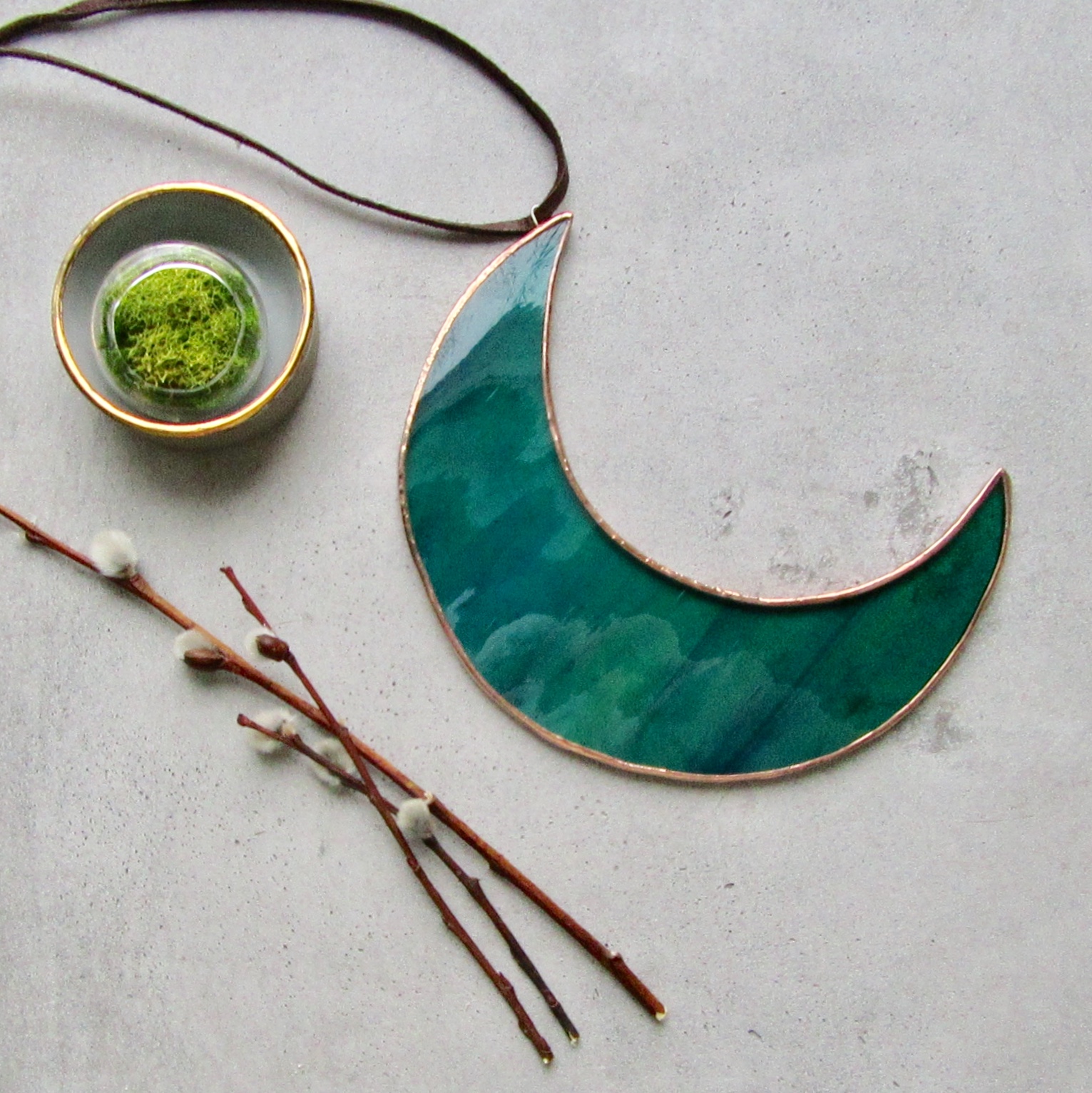 shop
Crescent Moon - Metamorphosis Glass Works
L U N A ....... the moon phases honour us as we learn, grow and become more of who we are meant to be.
Made of the palest pink wispy glass these moons measure approximately 4.5 inches by 3 inches and have a copper patina used in the finish.
Each moon includes a 1 foot length of leather for hanging as well as a large high quality suction cup for placement on a window.
All my art is made to order using glass showcased in the photo, please note variations in colour saturation and pattern are part of the unique properties of glass. This is the beauty of one of a kind art.